WHOOPS…WOTSO WHIP!
You may have picked up that we made a small, but important error with the spelling of Creative Mornings in our most recent WOTSO Whip.
Why are we calling this out?
As it is a brand name, it was important to us to make the correction.
As a business that sometimes gets called WATSO (instead of WOTSO) we know how it feels when someone gets your name wrong!
Presenting Creative Mornings – a wonderful event held at WOTSO Chermside!
WHAT WE LEARNT AT CREATIVE MORNINGS
"That really big first leap has made it possible to take each leap since."
– Bonnie Hislop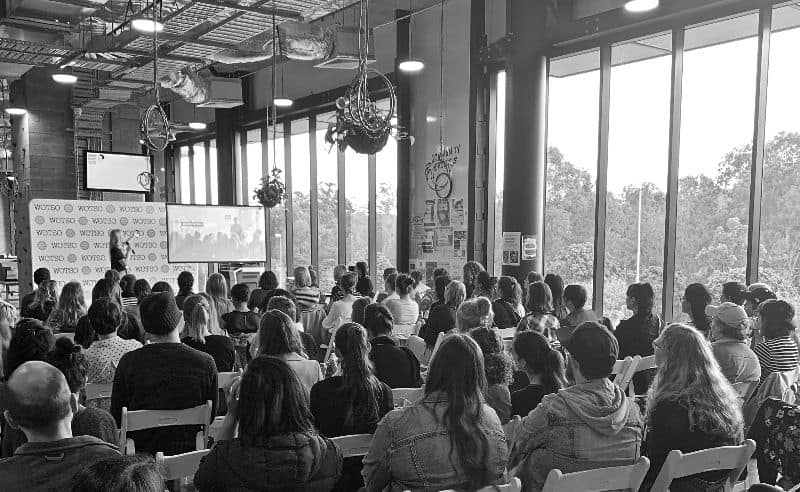 On Friday the 28th of June, WOTSO Chermside hosted Creative Mornings, with a live talk from Brisbane based maker and facilitator, Bonnie Hislop. From her Brisbane studio, Bonnie creates fun and functional hand built ceramic wares, decorated with bright colours and often intricate illustrative designs. 

Need some inspiration? See below!

1. Stay scared.
"I figured out that if I stay a little bit scared in whatever I'm doing I'm always going to be finding new magic, new things to marvel at, new people to meet, new ideas to be had."

2. Compete… but only with yourself.
"The only person I need and want to compete with is myself." 

3. Look for the details.
"Look at something and then look a little closer"

Want to know more about what's happening in your WOTSO space?
Get in touch with your Space Leader now.