"Since you have to do the things you have to do,
be wise to do some of the things you want to do."
– Malcolm Forbes
WORK – SURF BALANCE
OUR MODUS OPERANDI AT THE NEW WOTSO MANLY
work-surf balance (noun)
1. the ultimate balance of time and effort given to work and the time and effort given to the perfect set of waves on your lunch break.
WOTSO Manly is now open!
While certain WOTSO team members couldn't be more excited about our latest site opening in Manly Beach simply for its proximity to the beach – we are footsteps from the sand and ocean – rest assured, our newly opened WOTSO Manly isn't just for the surfers among us.
This exciting space – in partnership with Royal Far West Medical Centre – is the perfect spot for businesses of all sizes wanting proximity to their homes on Sydney's northern beaches. This newly revitalised space really is the definition of 'work-life balance', with cafes, restaurants and the beach on your office doorstep.
LET US SHOW YOU AROUND
WOTSO Manly
 – 4000sqm of co-working, office and event space by the ocean. Whether you're a team of two, or a team of two hundred – WOTSO Manly has spaces suitable for businesses of all sizes!
Starting the new year fresh, devoid of contracts & deposits? Book your tour today!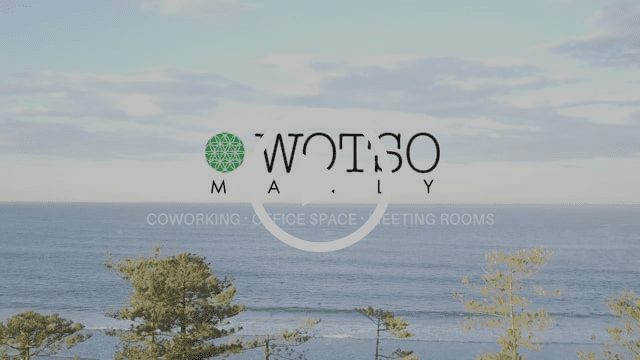 HOW TO NETWORK LIKE A BOSS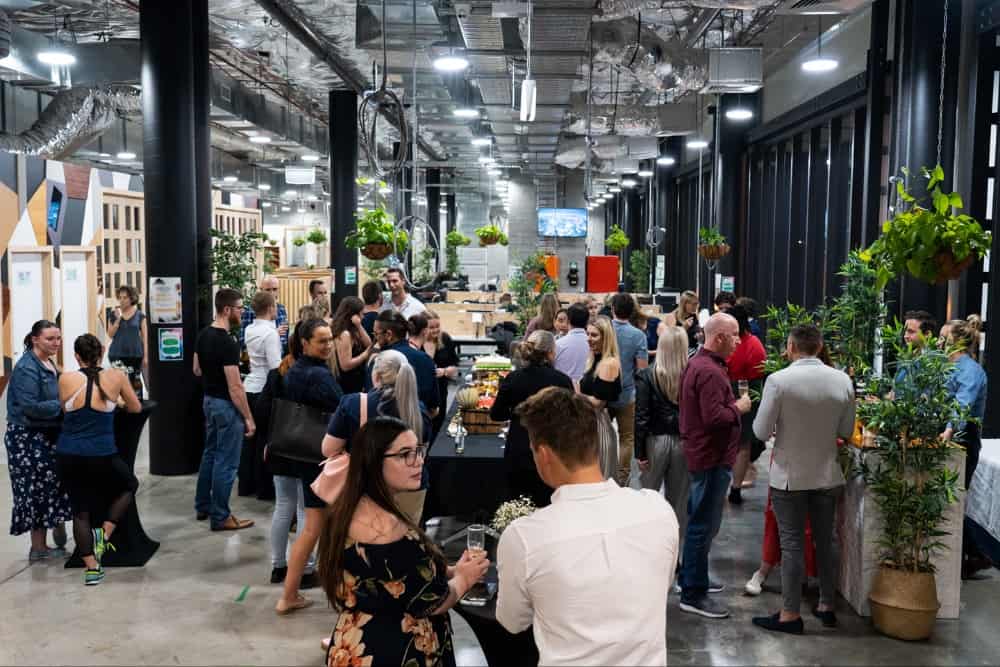 Networking is no mean feat at the best of times – it's a balancing act of so many varying personalities and agendas. Breaking the ice with someone you barely know (or don't know at all, for that matter) can be tricky for anyone.
So, what should any new networker think about before jumping into a networking driven environment?
Know your audience.
Everyone's time is precious. No one is more important than anyone else. Be mindful when you are speaking with someone to not waste their time (or, have yours wasted for that matter).
Be clear, concise and essentially, be remembered for the right reasons.
Don't waffle on. Your messaging about yourself and your business are essential to networking, but no one needs a life story. Remember to ask questions and show reciprocal interest in the person you are speaking with.
Be polite and courteous.
It seems obvious and yet, leaving a good impression is one of the most important things to remember as a good networker.
Business cards? Check!
Good manners? Double check!
The follow through. 
It may be an off the cuff comment, or an active statement, so listen carefully. Ascertain how your networking colleagues want to be communicated with post meeting. Did they say email? Phone call? Or even a WhatsApp message? This is important, not only to the success of your networking outcomes, but to how you will be perceived on the other side.
Have fun.
Remember we are all just human, so be sure to have a little fun if you are spending time out of your day (or night) to hang with total strangers. Enjoy the moment of meeting new people and learning new social skills too!
MEET OUR MEMBERS
JEMMA MRDAK . DAK & CO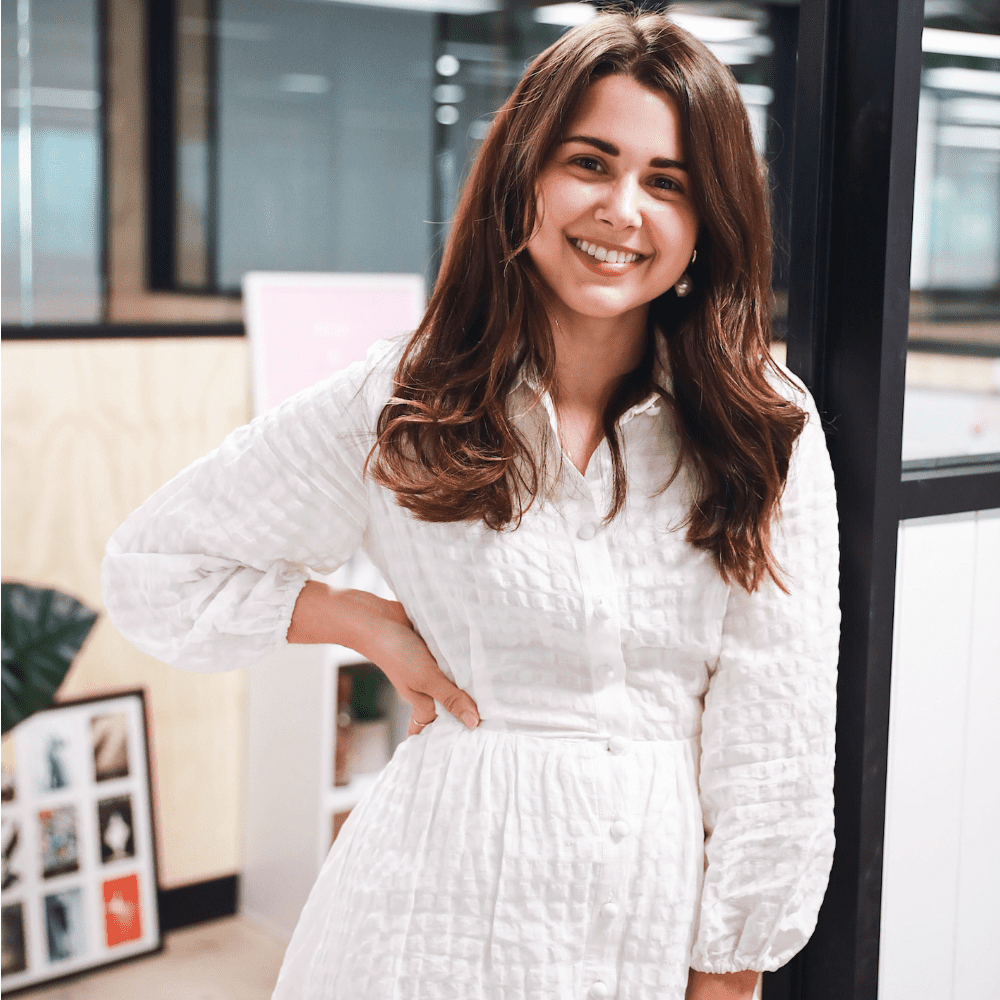 Meet Jemma Mrdak, founder of Dak & Co and member at the newly opened,  WOTSO Woden. We caught five with Jemma to discuss all things Dak & Co, plans for 2020 and what it's like to be a WOTSO member.
In a snapshot, can you tell us about Dak & Co?
Dak & Co is a business that I created 3 years ago, out of a passion for working with small business owners to grow their presence online. At Dak & Co, we help business owners, entrepreneurs and anyone who wants to learn, how to use social media and digital channels to market themselves. We mainly focus on providing social media assistance, whether it be through social media account management, content calendar and post development, as well as strategy development – but we also host various workshops, events and other things as well. Essentially – clients come to us for all things social media!
What has been a key driver to the success of Dak & Co?
I feel that the key driver to success of Dak & Co is the personalised approach we have to working with our clients. We are a very "hands on" social media agency, meaning that we work quite closely with our clients to create meaningful results for their business. This often means that we will work from clients office spaces so that we can get a real feel for the business and the team, and we have regular phone calls, Skype sessions and face to face meetings as well so that we can really provide the best service for our clients that gives them the right results.
What has been the biggest learning since starting the business? And what advice would you give to a small business looking to grow their footprint?
There have been so many learnings along the way in my business journey, and I know that I'll never stop learning too! A key learning for me would definitely be in regards to finances and accounts, as this is definitely not my strong point. I learnt fairly early on to outsource the things that I don't excel at, so for me it was getting an accountant on board to ensure that I was not only setting and achieving financial goals, but also complying with paying various taxes that are associated with running your own business.
Advice for a small business looking to grow their footprint would be to start small and take gradual steps to success. I have heard too many horror stories of business owners who felt that they should do everything at once, and then it all falls apart because there was no plan or strategy in place. Slow and steady wins the race – and it's the same when it comes to being in business.
What do you love most about having your business located in a co-working environment?
Before moving into my space at WOTSO, I was working from a home office space and would always get distracted. This meant that I wasn't as productive as I would have liked to have been. Working from WOTSO now means that I can be way more productive, but also professionalise the business a lot more. I also love the co-working environment, and having lots of people around who all specialise in different things – I'm finding it fantastic for making connections.
What does 2020 look like for Dak & Co?
For me this year is all about transformation for the business. Late last year, the business grew quite rapidly, very quickly, which means that this year is all about streamlining things so that we can can continue to grow, but still provide that personalised service to our clients that I pride the business on doing. I'm also looking to hire 1-2 staff members to assist in the business as well, which is very exciting!