Thank you for joining us…
Getting the most out of Business Networking' at WOTSO!
We hope you enjoyed networking with WOTSO & Business Connections.
It was a pleasure to meet you – we hope you made some strong connections
(and enjoyed the view)! To say thank you for joining us, WOTSO is pleased to share with you a special offer.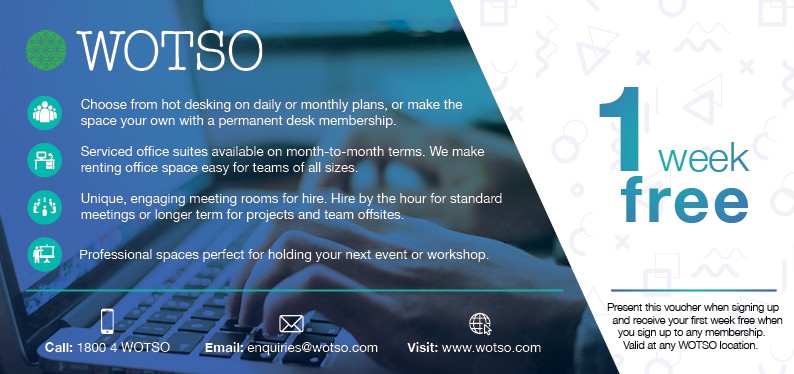 WOTSO ZETLAND, SYDNEY
Replete with serviced offices, coworking desks, event space and onsite parking, welcome to WOTSO Zetland. An exciting drawcard for those looking for the proximity to Sydney's CBD, without the hassle of city traffic. Enquire now to enjoy all the benefits of Sydney's industrial and creative hub.