"The most effective way to do it, is to do it"
– Amelia Earhart
In honour of International Women's Day and the celebration of women everywhere, join WOTSO as we host our inaugural WOTSO Celebrates Women in Business panel discussion at our Pyrmont site on Thursday March 7th, 2019.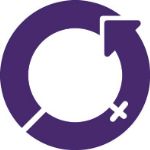 As the home to many start-ups, growing businesses and of course, innovative ideas everyday, WOTSO is excited to bring together a collective of women making a mark in their respective industries. Playing host to some of Sydney's remarkable women, the evening will explore how to make your mark in big business, small business and of course, your own business.
The evening will be hosted by BlackWall's – WOTSO WorkSpace parent company – very own Chief Operations Officer, Jessie Glew, whose career with the business spans over eight years. Glew will delve into the career trajectories of each speaker, what it means to have an entrepreneurial mindset, what to do when the going gets (really) tough and what hard work actually looks like… their insights may surprise you!
The evening is a chance to share stories, ideas and network.
It's about finding your passion in business – big, small or flying solo!
We look forward to welcoming the following women into the WOTSO community on
Thursday March 7th, 2019:
Daye Moffitt, Executive Strategy Director, LANDOR
Almira Armstrong, Founder & Creative Director, LUMIRA
Caroline Africh, Managing Director, Things4Bubs
Meghan Loneragan, Co-Founder, Citizens Of The World
And don't forget to hashtag
#wotsoworkspace #balanceforbetter #internationalwomensdayFURTHER DETAILS
Time: 5:30PM – 8:30PM
Cost: FREE
Address: 55 Pyrmont Bridge Road, Pyrmont 2009
Register below to reserve your spot!
PUBLIC SERVICE ANNOUNCEMENT:
To all of our wonderful male colleagues – please join us!
The evening is one of business, networking and skill sharing.