"The key to success is to focus on goals, not obstacles."
– Dr Nandi
---
WHAT IS THE FUTURE OF THE WORKPLACE?
---
Businesses found the shift to remote working smoother and more successful than expected. Recent data suggests that 65% of people would consider working remotely on a permanent basis.
This raises the question as to what the future holds for the workplace?
With regulations lifting across the country, business leaders are now faced with the decision of returning to the traditional working model or continuing to work remotely.
Many business leaders are torn between continuing to provide the obvious advantages of remote working such as less time commuting and greater flexibility whilst also trying to create a healthy work environment that fosters a strong team culture, which inevitable is easier to create through face to face interactions.
This dilemma is seeing many businesses across Australia now busy experimenting with new ways to operate that deliver the benefits of in-person collaboration with the flexibility of remote work.
A 'hybrid' approach, where staff working remotely on a routine basis is mixed with certain teams being cycled in and out of an office space seems to be the most popular option businesses are exploring. This approach allows businesses to retain a centralised location to foster real human interaction when necessary but also retain the benefits of remote working.
So, how will your team be operating in the future?
---
HAMLET PORTAL
---
No two coworking providers are the same, similarly not every onboarding platform works perfectly for every provider. We were experiencing this challenge when we made the decision to enter into a joint venture project with one of our very own members, Livmore, to custom create an onboarding and account management system the WOTSO way.
Hamlet has since replaced a plethora of spreadsheets and reporting formulas, rolling them all into one onboarding, account management and customer database platform that is simple and user friendly.
This month we launched our very own member portal as an extension of that platform. In its early stages, the customer portal allows members to update their account information, view and download invoices and book meeting rooms at any of our locations in real time.
As we continue to develop the customer portal, we plan to introduce the promotion of discounts offered by our members, across the platform, and for members to be able to connect via an intranet.
Members can sign up to the customer portal via the link in their welcome email and start enjoying all of the benefits of this new service today!
If you didn't receive your welcome email please send an email through to enquires@wotso.com or speak to your Space Leader.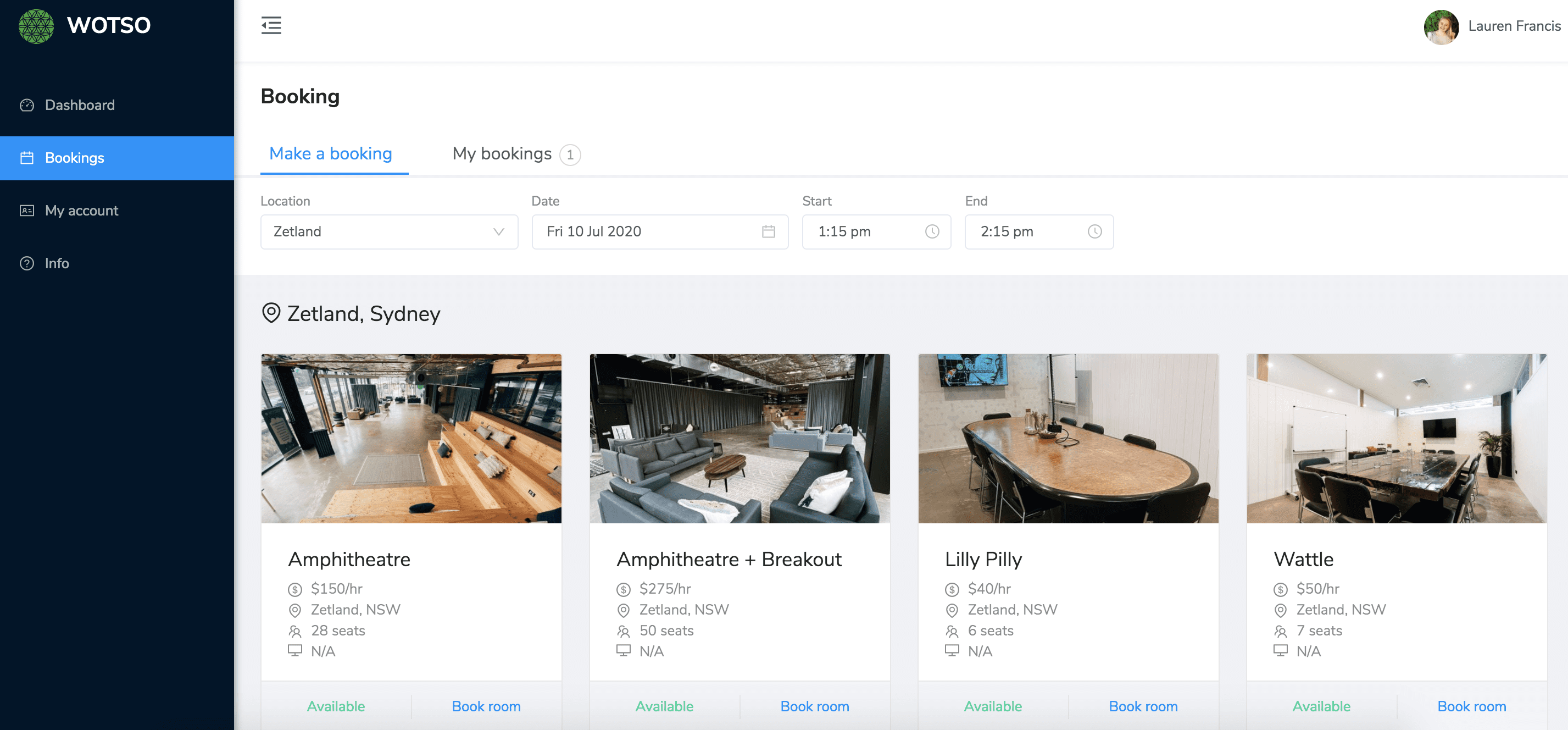 ---
EOFY CHECKLIST
---
After a tough 6 months that no-one anticipated, it is that time of year again; the end of the 2020 financial year. The end of the financial year is a good time to reflect on the year that's been and ensure all your ducks are in a row as we commence 2021!
Chris Kirkwood of ESV, who is our friendly Auditor and Business Adviser, has the following tips for end of financial year.
---
ATTRACT MORE LUCK IN BUSINESS
---
Some business owners are very lucky. Others are not so.
Would you like to reserve a permanent VIP seat among the lucky ones for life?
Join our WOTSO member Nick Dorogavtsev from Avers Cloud Solutions on Wednesday the 22nd of July at 12pm where he will discuss how to use proven scientific methods to help grow your business.
Simply register here. We hope to see you there!