"Either you run the day or the day runs you."
– Jim Rohn

---
WOTSO'S NEWEST ADDITION
FLEXIBLE HEALTH SPACE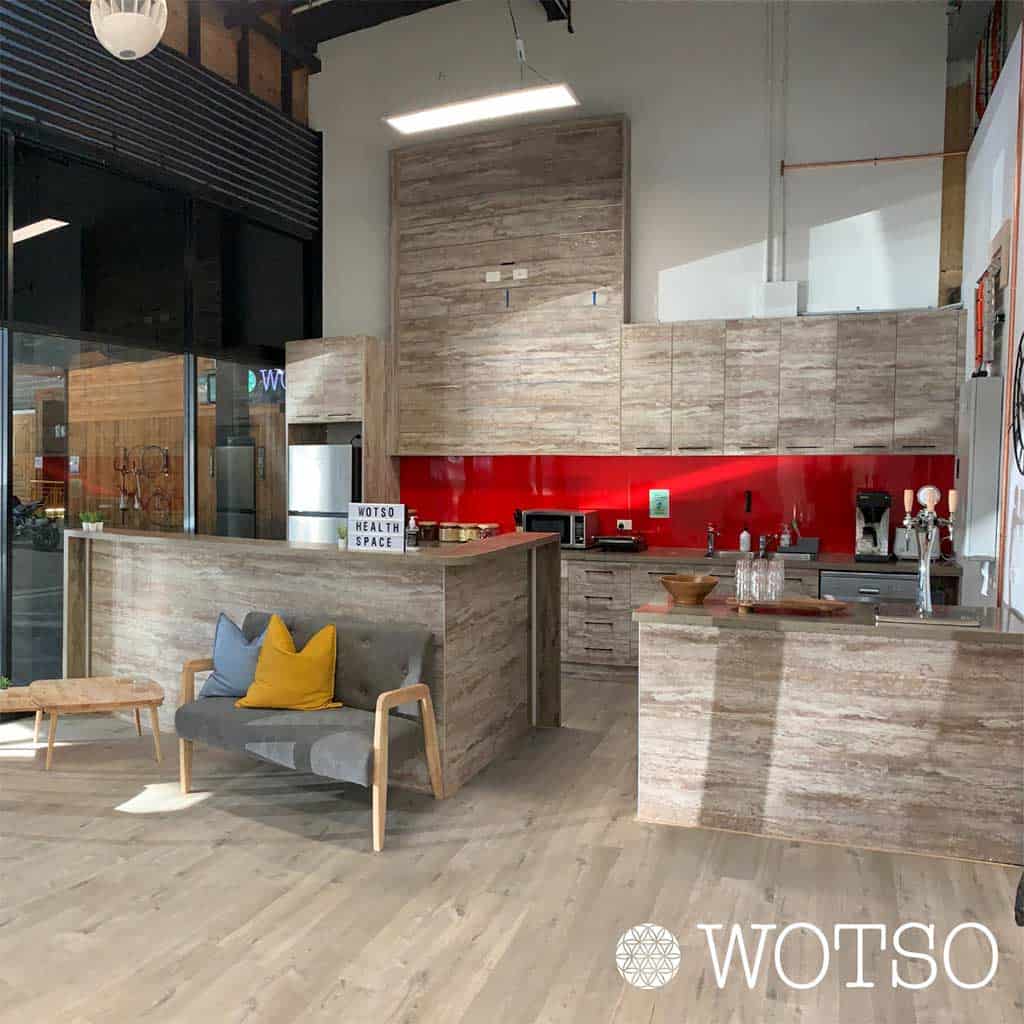 WOTSO continues to break the mould when it comes to flexible space use—introducing our newest addition – WOTSO Health Space
, a dedicated serviced environment for Allied Health Professionals. With enclosed private suites, swipe access and an exclusive kitchen area, we're attracting a variety of physio's, chiropractors, psychologists, nutritionists, masseuses and naturopaths. Our first WOTSO Health Space is located within our North Strathfield, NSW location.
Interested? Message reception.bhq@wotso.com with any questions and to find out more.
---
WE'VE GOT NEW ART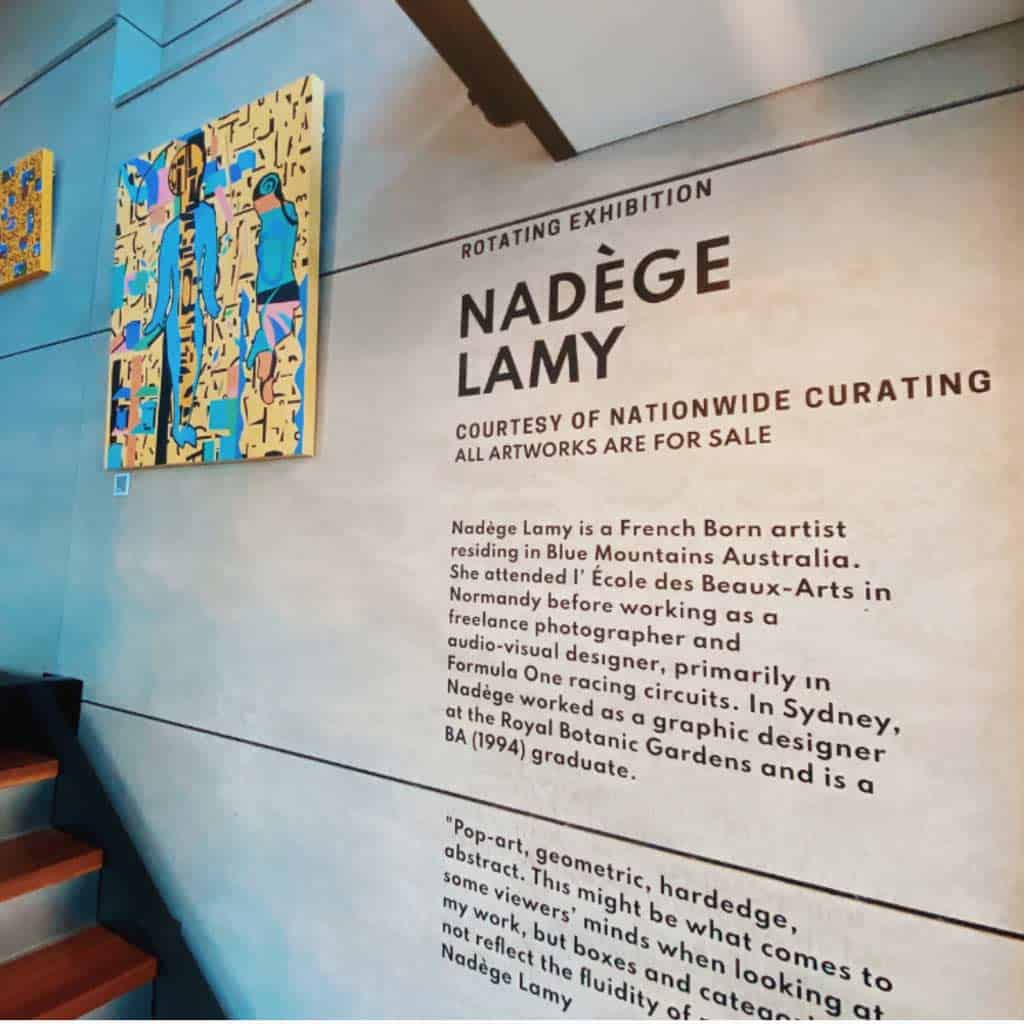 You will now find the Blue Mountains artist Nadège Lamy and Central Coast artist Skye Walter exhibiting on the walls of WOTSO Neutral Bay and WOTSO Pyrmont.
Artist Nadège Lamy's work seen at Neutral Bay continues to explore her fascination with hard-edged abstraction, solid rendering and pattern. This exhibition features paintings on board and canvas.
Artist Skye Walter, showcased at WOTSO Pyrmont, exhibits a multiple disciplinary approach to her arts practice. "Chasing Fireflies" is a dynamic, earthy, framed painting on canvas, "Broken Trees & "Ramification" are unique state woodblock prints in timber frames and "Fragments' is a mixed media piece showing Sky's ability with mark-making (timber box frame).
The exhibitions run for eight weeks, and all artworks are for sale. To find out more or to ask about an artwork, our WOTSO team are well equipped to answer any questions you may have.
---
MEET OUR MEMBERS
ALI FILMS
Meet Muhammad, the founder of Ali Films, a team of photographers and videographers. Muhammad "Mohey" migrated to Australia at a young age from Pakistan then set to pursuing his dreams and bachelor's degree in film and television at JMC Academy. Now Ali Flims are the official photographer for Sydney Cricket League. While establishing himself, Mohey worked for WOTSO as a security guard at Pyrmont until he was established enough to become a member of WOTSO himself.
Mohey runs Ali films with his wife Uzma, who manages the socials and marketing, whilst Moehy focuses on production.
Read WOTSO's monthly member profile below.
---
WHEN YOUR PLANS DONT GO TO PLAN
A whiz around a waterslide on a cruise ship off the coast of Mexico didn't go as planned after a woman found herself stuck at the top three times before sliding backwards – to the cheers of other holidaymakers.
(For max lols, SOUND ON
)
---
SOMETHING TO SHARE?
Got news you want to share with us? Or a question for our team?
We would love to hear from you!