"The secret of getting ahead is getting started"
– Mark Twain, Writer
PSA: WOTSO TO OPEN DOORS TO A COUPLE OF NEW LOCATIONS!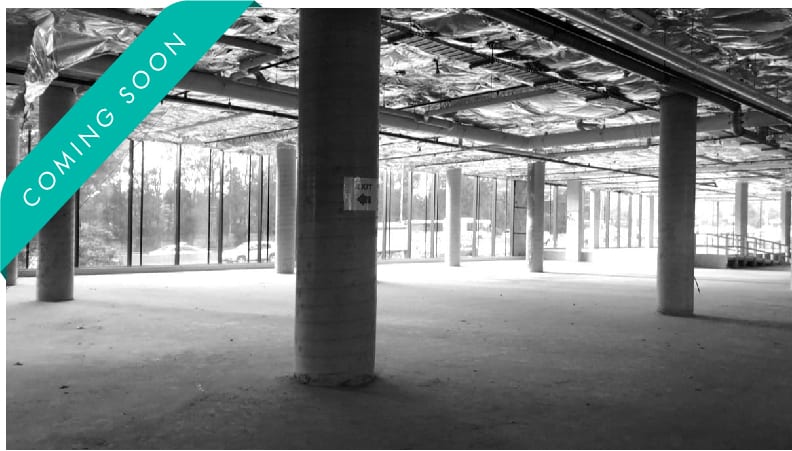 We're excited to announce the opening of two new locations in 2019 –
WOTSO Zetland in Sydney and WOTSO Woden in Canberra.  
WOTSO ZETLAND, SYDNEY
Replete with serviced offices, coworking desks, event space and onsite parking, welcome to WOTSO Zetland. An exciting drawcard for those looking for the proximity to Sydney's CBD, without the hassle of city traffic. Enquire now to enjoy all the benefits of Sydney's industrial and creative hub.
WOTSO WODEN, CANBERRA
Located in the heart of the Woden town centre, this exciting new space will be positioned conveniently next to Westfield Woden Shopping Centre on Neptune Street. WOTSO Woden joins two other WOTSO coworking spaces in Canberra, as the want for coworking options in the country's capital grows more and more each year. Serviced offices, coworking desks, event space and onsite parking – we can't wait to welcome you to WOTSO Woden.
Passport holders – we think you're going to love our new locations.
Watch this space for opening dates!
MALAYSIA TECH WEEK IS COMING
..AND WOTSO KUALA LUMPUR IS PLAYING HOME TO THE
UEM SUNRISE 'PITCH-PIT' ON JUNE 19TH, 2019.
UEM Sunrise's Digital Transformation Journey, Proptech Pitching Session and Launch of Malaysia Proptech Verticals will be hosted at WOTSO Kuala Lumpur on June 19th, 2019.
UEM Sunrise is calling all PropTech startups for a pitching session on "Using Tech and Innovation to Improve Malaysians Homeownership".
Eight companies will have a chance for business opportunities with UEM Sunrise and pitch to an experienced panel of judges from Malaysia's property industry.

CREATIVE MORNINGS LANDS AT WOTSO CHERMSIDE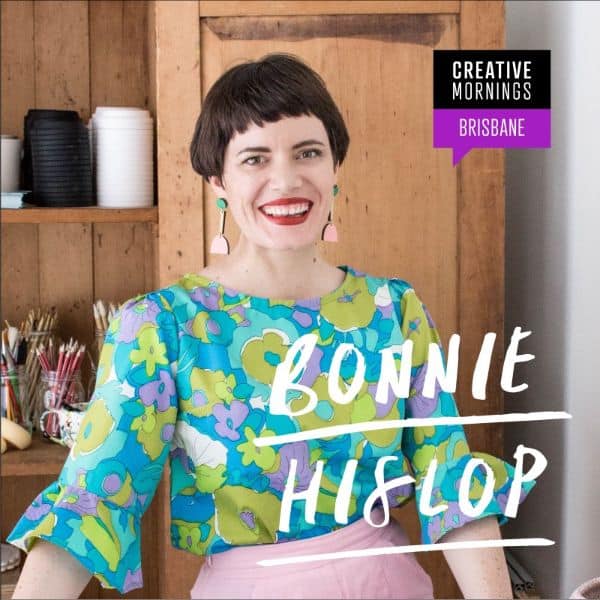 Wonder with Bonnie Hislop
June 28th from 7:00am – 8:30am AEST
Location: WOTSO Chemside
Bonnie Hislop is a Brisbane based maker and facilitator with a particular focus on ceramics. From her Brisbane studio she creates fun and functional hand built ceramic wares, decorated with bright colours and often intricate illustrative designs. Bonnie has recently opened her first Brick and Mortar Showroom and Painting studio in California Lane where she holds regular workshops.Join Creative Mornings on June 28th from 7AM to hear more Bonnie Hislop!
MEET OUR MEMBERS
Get to know your neighbour!
This month we had a chat with WOTSO Chermside member and
PeoplePlus Job Coach, Jason Rolph, as well as WOTSO North Strathfield members, the
team behind TechForce.
So what gets Jason out of bed every morning?
"…the opportunity of making a difference to someone's life. To see the appreciation, excitement and gratitude a participant has when they get that job. That's the motivation for me to come back day after day and do what I do."

And the TechFoce mantra day in, day out?
"Keep Things Simple. This is our mantra that we follow in every aspect of our work. The best way to serve your customers and have an engaged team in these situations is by keeping things simple."

Want to see your business up in lights on the WOTSO Community blog? Give us a shout – we would love to hear from you.
WOTSO IN THE PRESS
We loved working with Queensland based artist, Dan 'Dr Drule' Krause on our mural at WOTSO Sunshine Coast. Check out Dan's feature and his incredible mural in a recent issue of Sunshine Coast Daily.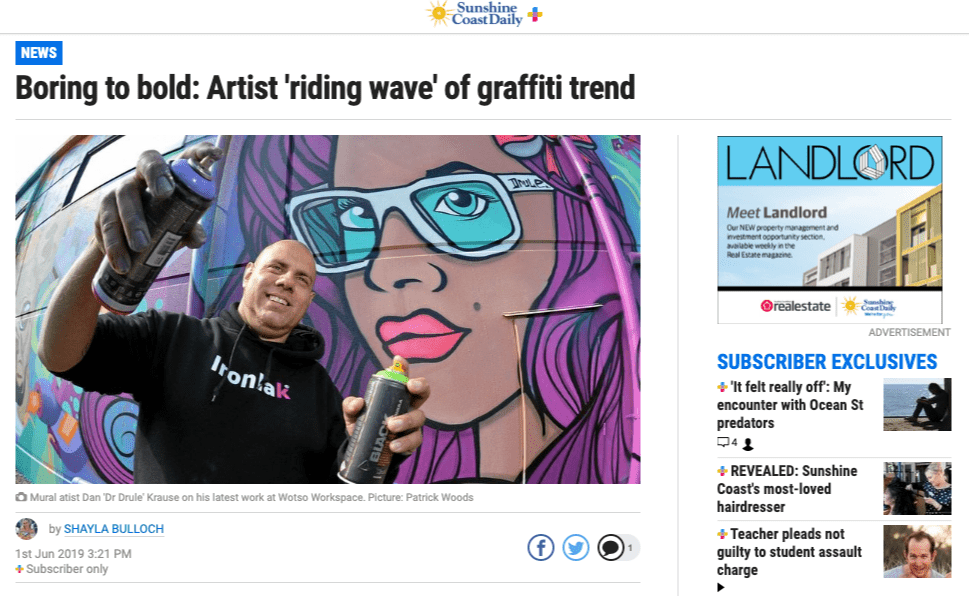 Discover more of Dan's art here.