"My mantra is – when the answer is no, there is a better yes around the corner"
– Almira Armstrong, Founder & Creative Director, LUMIRA
WOTSO WHIP | MARCH 8 EDITION 2019
THEY CAME, THEY SPOKE, WE LEFT INSPIRED
Happy International Women's Day!
Last night, on the eve of International Women's Day, we hosted the WOTSO Celebrates Women In Business event at our Pyrmont site. The evening included a panel discussion with some inspiring business women on what it means to be a leader and an entrepreneur in 2019. We talked career turning points, highlights and everything that happens in between. The panel discussion was followed by networking and discussion with the guests and speakers.
BOLD PREDICTIONS FOR 2019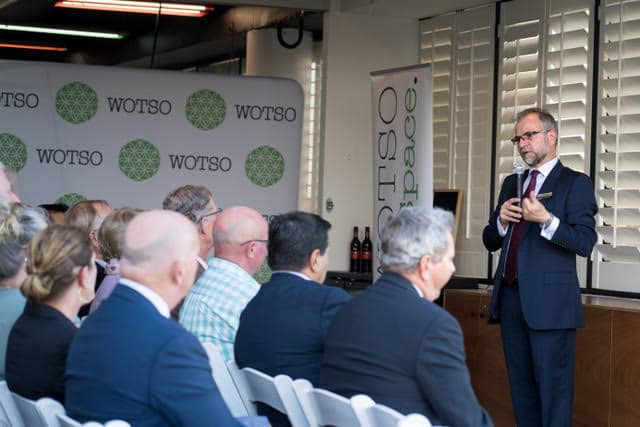 On Monday 25th of February, WOTSO hosted Mosman Community Bank® A Branch Of Bendigo Bank at our Neutral Bay site. David Robertson, Head of Economic and Market Research at Bendigo Bank. David shared insights and predictions for the property and financial landscape of 2019 (in 2018 several of his predictions came to fruition – so we were all ears!). A big thank you to both David Robertson and our neighbours at Mosman Community Bank® for joining us.
Key Predictions for 2019:
– Global growth will slow to 3.5%
– US rates will peak in 2019, ahead of 2020 slowdown (or recession)
– Australian GDP growth to sit at around 3%
– AUD to trend down to USD $0.65
– Housing prices to fall – go for it all you first home buyers!
SPACE LEADER . NICOLE RAMSAY
What do you enjoy most about your role as a Space Lead at WOTSO Chermside? 
I love that no two days are the same! Feeling accomplished with the sense of what you put in is reflected in the growing community and to see business' succeed in the supportive environment you have built as a leader is pretty amazing.
What do you think inspires people most about the co-working environment?
I think Chermside in particular was limited with options, so to be able to go to a space like WOTSO in a location like Westfield means they can go to a gym on their break, do their weekly groceries and still have that work / life balance. Once they are here, they are inspired by being in a space with natural light, awesome art work and creative spaces to take a break or have a meeting. You don't get a free 'Lunch and Learn' or a 'Birthday Breakfast' at home.
What types of businesses are you really seeing being drawn to WOTSO Chermside?
We are so diverse and have all sorts of businesses from recruitment, the music industry, marketing, solar companies, IT businesses to wedding planners! We are located in an area which is in residential suburbia with a lot of sole traders and large established business' who don't have to fight the city traffic to get to work.
When we can't find you at WOTSO, where is your favourite place to relax and unwind? 
When I get the opportunity for down time, I try to get out my paint brushes, but I can never go past a nice glass of wine and a Netflix binge on the latest crime thriller series.
If you could describe WOTSO Chermside in three words, what would they be?
Friendly, creative, vibrant!
COMING UP…
Yesterday, today & tomorrow 2019
WOTSO Sippy Downs on the Sunshine Coast has officially launched.
If you're in Queensland, please pop past and say hello. For location details, visit here.
March 16th, 2019
WOTSO will pop up at Penrith CBD Festival on High Street from 9AM – 3PM.
For full details, please visit here.
March 17th, 2019
WOTSO will pop up at Concord Carnival at Greenlees Park from 10AM – 4PM.
For full details, please visit here.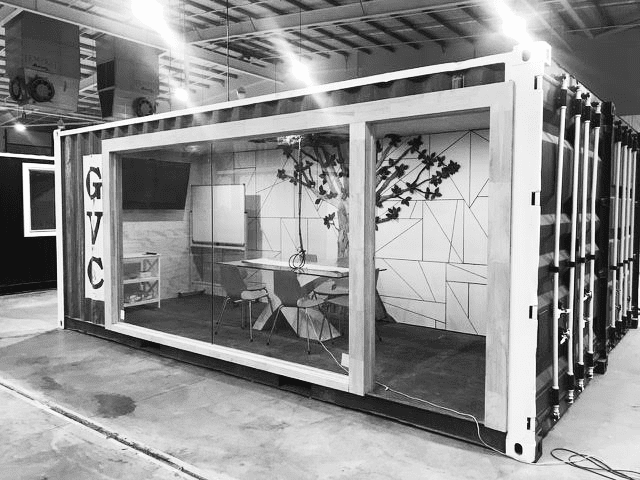 PICTURED ABOVE: WORK IN PROGRESS – BEHIND THE SCENES FROM WOTSO SIPPY DOWNS, QLD.