"Success is liking yourself, liking what you do, and liking how you do it."
– Maya Angelou

---
2021 FLU SHOT FOR WOTSO MEMBERS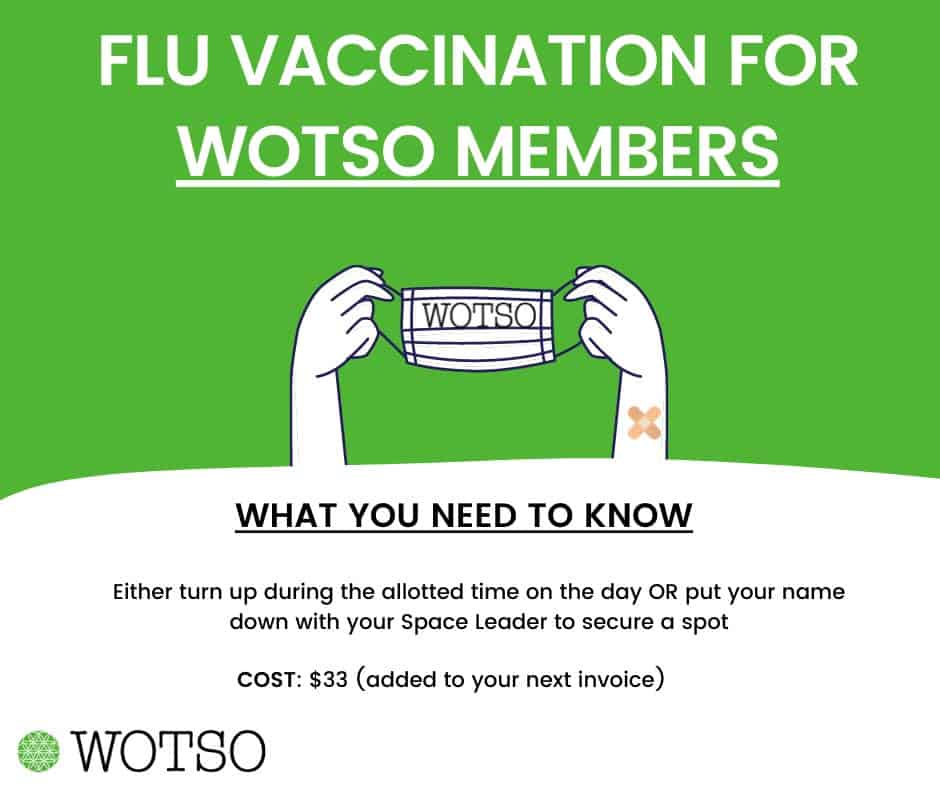 ---
WOTSO X HUB ALLIANCE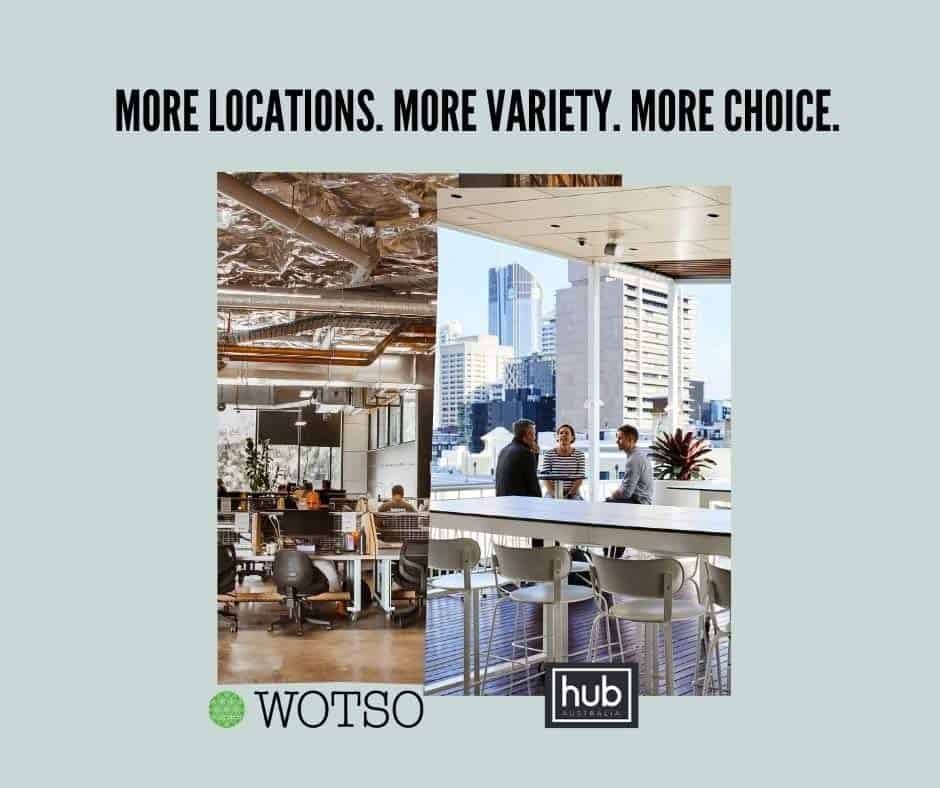 WOTSO and Hub Australia have created an alliance that offers Australian businesses more locations, more variety and more choice than ever.
Choose to work from one of Hub Australia's CBD locations or work from a near to home WOTSO location.
Choose how you want to work, where you want to work.
25 locations now available Australia wide.
---
WOTSO'S FIRST PODSPOT!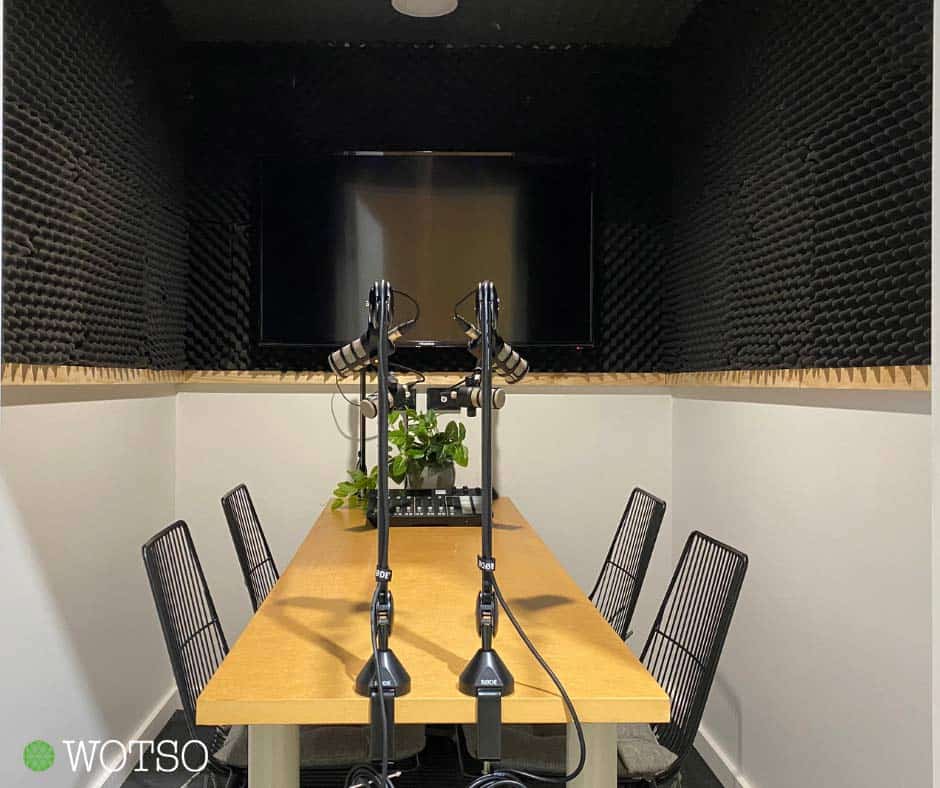 WOTSO Sunshine Coast has partnered with one of Australia's first podcast studio networks, providing direct access to professional podcast recording facilities.
Members and non-members now have access to fully equipped RODECaster Pro recording equipment including microphones, headphones and mixers, as well as flat-screen TVs to enable interaction with remotely-located guests.
Please note, this facility is only available at WOTSO Sunshine Coast, more to come soon!
---
MEET OUR WOTSO TEAM

BAILEY CUNNINGHAM
Space Runner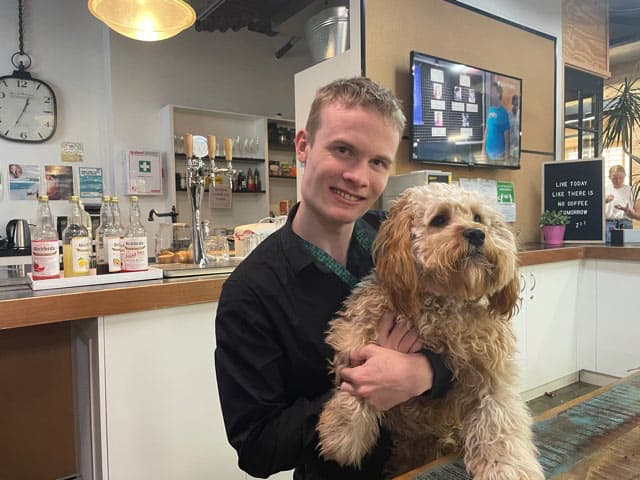 Bailey has been a part of the WOTSO team for a year now. Bailey joined WOTSO through the NOVA Employment Program. Since beginning his role as Space Runner Bailey has become both a valuable employee and known face in the WOTSO community at Neutral Bay.
In this months member profile, we speak to Bailey about what he likes about coming to work each day and what are some things he's learnt since starting his employment at WOTSO.
---
BIGGEST MORNING TEA

Speak to your Space Leader to find out what your WOTSO location is doing for this year's Biggest Morning Tea! 
---
NEW MEETING ROOM BOOKING FEATURE
Book meeting rooms through the website directly!
Find out and pay immediately for the meeting room you want with our new website booking feature.
If you have any questions or concerns, WOTSO staff will still be available to answer your queries.
Integrating into our member portal, this new feature will give first time or casual enquires the opportunity to become a part of the WOTSO member portal. Allowing access to site information and WOTSO updates and announcements.
---
2021 TikTok Trend – "Call Your Dog" Challenge
---
SOMETHING TO SHARE?
Got news you want to share with us? Or a question for our team?
We would love to hear from you!