"Instead of letting your hardships and failsures discourage and exhaust you, let them inspire you"

Michelle Obama
Three Grand Openings and One Pair of Giant Scissors!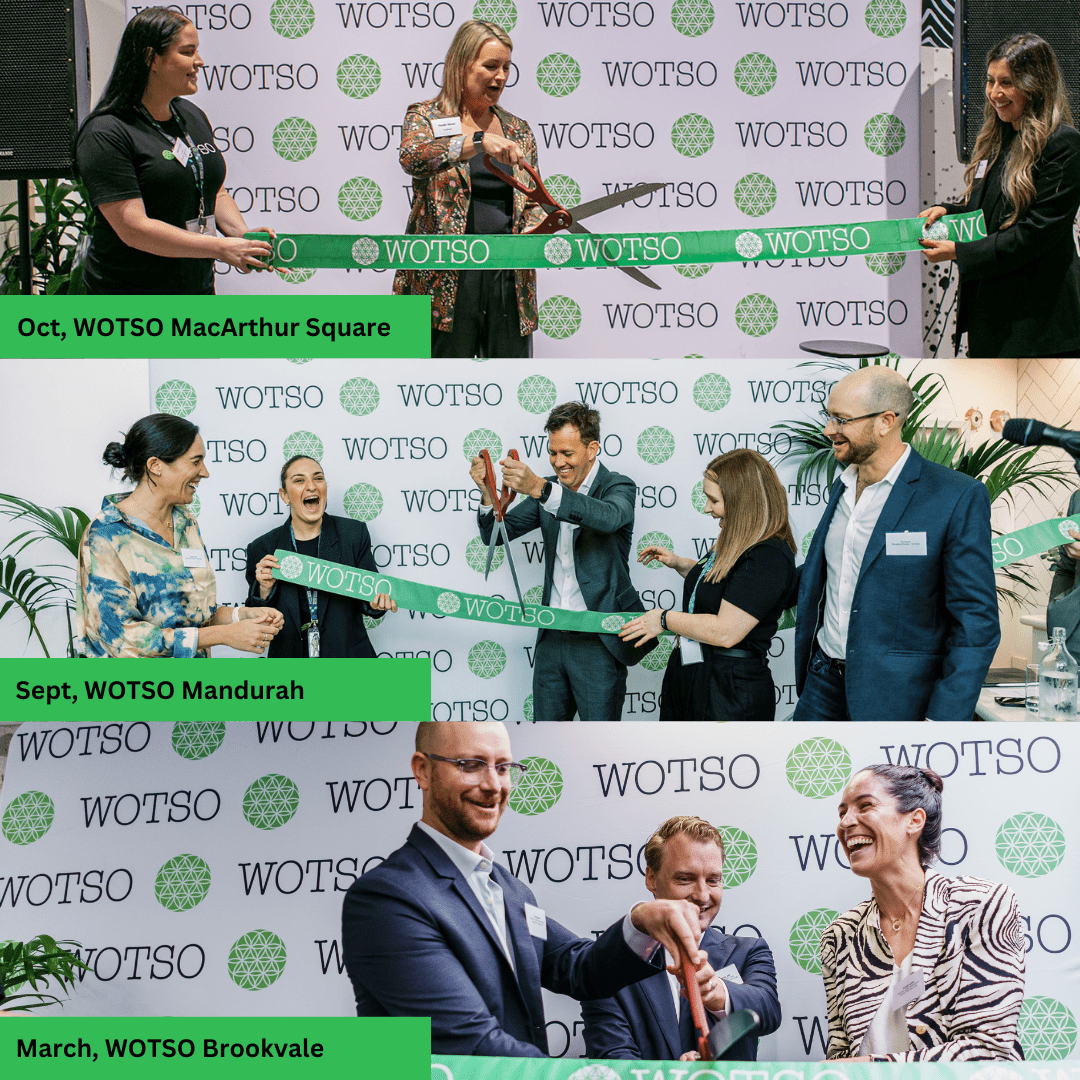 This week, we officially opened our third new location of 2022 – WOTSO Macarthur Square 🎉 What a year it's turning out to be! WOTSO Macarthur Square is the latest site added to the WOTSO network, with WOTSO Brookvale and WOTSO Mandurah opening this year.
Don't forget the WOTSO Passport perk. It allows you to work from any WOTSO site Australia-wide!
New Exhibitions Now Showing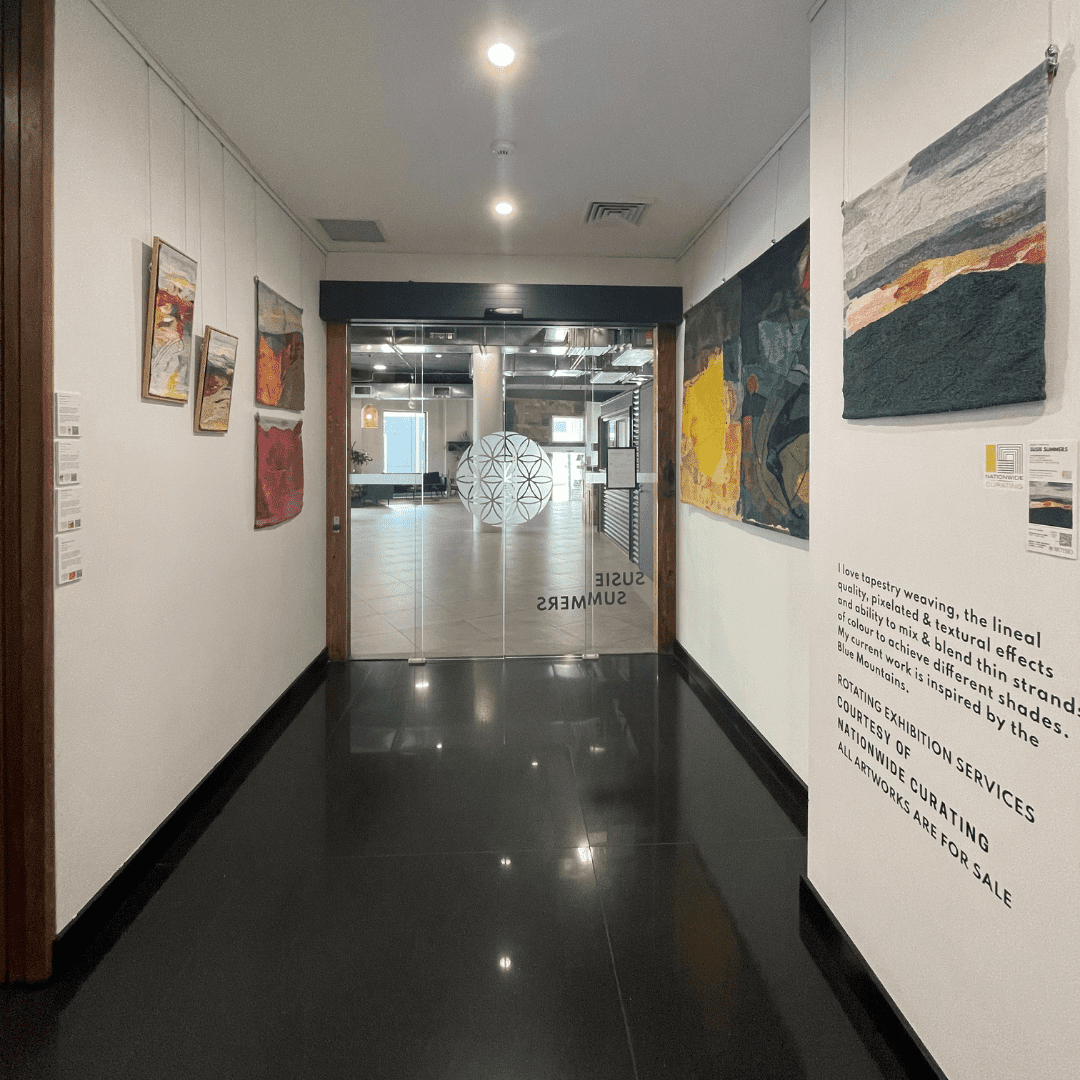 WOTSO's art exhibitions have rotated again, now displaying two Aussie Artists, Anne Spencer at WOTSO Neutral Bay and Susie Summers at WOTSO Pyrmont.
Anne Spencer conveys movement and energy in her work. Anne portrays a fluidity that many artists admire and attempt to achieve in their practices. Anne's artworks are always bold, they demand attention and generally stand on their own merits. In this exhibition, you will experience showstopper, individual feature artworks—with the exception of a quartet of small square paintings on board which work as a series.
Susie Summers is a tapestry artist and printmaker based in the Blue Mountains. She graduated from Duncan of Jordanstone College of Art, Dundee, where she specialised in constructed textiles/fine art tapestry and printmaking. Tapestry is one of the oldest forms of woven textiles. They're constructed by weaving coloured weft threads through plain warp threads stretched around a frame.
All artworks are available to view and purchase on-site or online
Meet Our Members
INSPIRE SMALL BUSINESS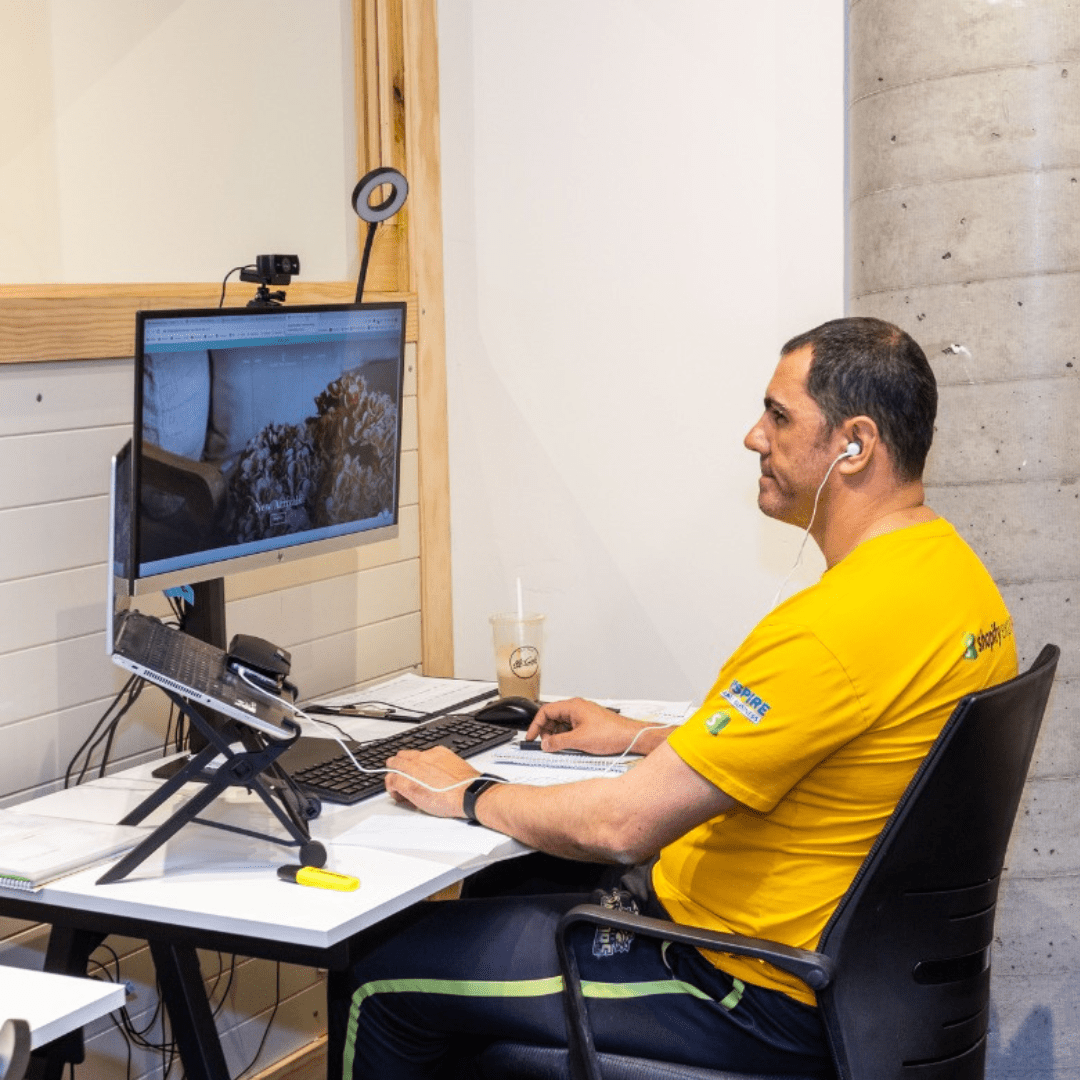 Meet Clayton Bates, one of Macarthur Square's first members and the creator of Inspire Small Business. Clayton and his team have been ranked the #1 Shopify Expert in Australia two years in a row.
Read more about Inspire Small Business, the advice Clayton has for other small to medium size businesses, and his plans for the future.
---
WOTSO HAS A NEW WEBSITE! 🤩
---
WOTSO IS NOW ON TIKTOK 🤳
---