"Most people chase success at work, thinking that will make them happy.
The truth is that happiness at work will make you successful."
– Alexander Kjerulf
THINK OUTSIDE THE BOX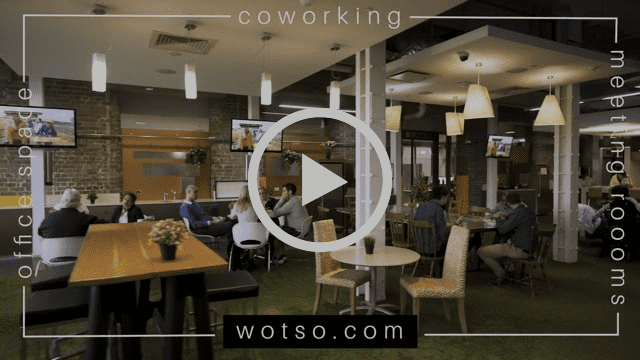 What does it mean to you when you hear the words 'better-connected'?
Here at WOTSO, it means that no matter where you're located, proximity, access and connectivity are made a whole lot easier! 
So, as WOTSO North Strathfield grows – located off Parramatta Road, at the end of the new WestConnex tunnel & M4 onramp – so too, should your business. The arduous commute into the city on the daily is tried (or should we say, tired?) and tested – out the door early, home late and battling Sydney traffic. No, thanks. We're all about workspace made easy.
WOTSO North Strathfield is paving the way for the future of co-working.
The space will, of course, be kitted out with everything you need to make your business thrive – however, we want you to start thinking outside the box (because we want to make it happen). Thinking of a 'shop front' for your business? Ask us how! Custom built office space? Just say the word! Let us take you on a tour and get the brainstorming happening.
Need more convincing? Read about some of our newest tenants (scroll on) who have taken up residency at WOTSO North Strathfield. Five words? It's time to get fit!
ATTENTION, ATTENTION!
PUBLIC SERVICE ANNOUNCEMENT!
If you're on the Sunshine Coast on the 30th of October, there is only one place to be & we want to see you!
WOTSO will host an evening to celebrate innovation in this exciting town.
Think: networking, panel discussions and a chance to check out our newest space.
RSVP essential – register your attendance below!
MEET OUR MEMBERS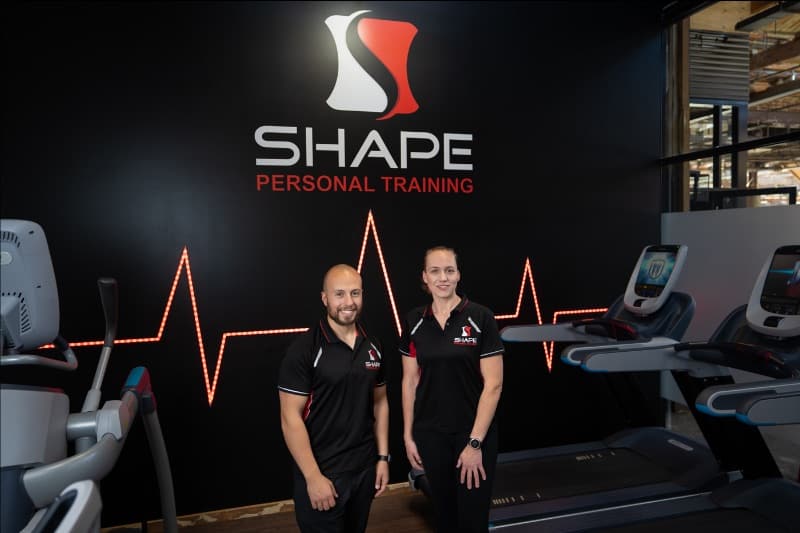 We are so excited to welcome Lorah and Joe of Shape Personal Training to WOTSO North Strathfield (and not only because it's made workouts on our lunch break easier than ever). The duo have created a fun, vibrant exercise environment that showcases WOTSO as a truly dynamic co-working environment. To all those North Strathfield members who have been thinking about starting a new exercise regime, but haven't quite committed? Visit Shape Personal Training on your next lunch break!
In a snapshot, can you tell us about Shape Personal Training and how the business came to be? Joe and I met in 2016 when I became a client with him. Over the next 17 months I lost 50kg and grew a passion for health and Fitness. I then attained my Certificates for Personal Training. In early 2019, we decided to go into partnership. We created Shape Personal Training in April 2019, and worked from a 24/7 gym as contractors with our own clients.
What has been a key driver to the success of Shape and what has been the most successful way of growing the business? Exceptional service and being results driven. Our business grows through referrals and word of mouth from satisfied clients.
What has been one of the biggest learning curves during the businesses growth?
Navigating challenges, and being as prepared as possible for all obstacles.
What is one piece of advice you would give to new business owners?
Have great people skills, and have integrity. Be prepared to put in the effort and be consistent. Set goals, have clarity, and look after yourself too.
As new members of WOTSO – what are you most excited about being in this type of working environment? We love the friendly faces and meeting new people. The support from WOTSO staff and businesses within WOTSO has been amazing.
What does the rest of 2019 look like for Shape? We are looking forward to introducing many new clients and growing. We are looking forward to seeing the precinct expand and meeting our fellow WOTSO businesses.
WOTSO IN THE PRESS