"Success usually comes to those who are too busy to be looking for it."
– Henry David Thoreau
PSA: WOTSO MOSMAN IS COMING SOON
Know someone (or, are you?) on the hunt for a boutique workspace on Sydney's north side? We may just have the answer.
Welcome to WOTSO Mosman – an exciting boutique workspace offering on Sydney's north-side. Could this be the perfect fit for your business, or a business operator within your network?  Enquire now to ensure you secure your new desk or office at this one of a kind space. Proximity to the CBD and Sydney's beautiful harbour and northern beaches? Don't mind if we do!
WHAT WE LEARNT AT CREATIVE MORNINGS
"That really big first leap has made it possible to take each leap since."
– Bonnie Hislop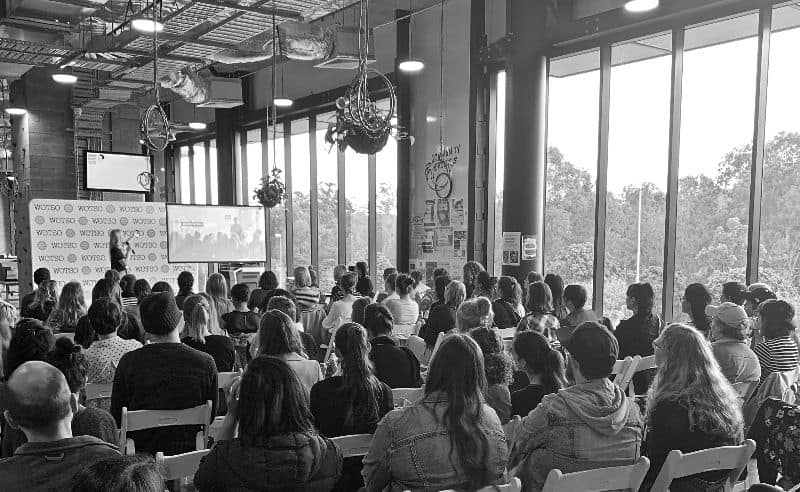 On Friday the 28th of June, WOTSO Chermside hosted Creative Mornings, with a live talk from Brisbane based maker and facilitator, Bonnie Hislop. From her Brisbane studio, Bonnie creates fun and functional hand built ceramic wares, decorated with bright colours and often intricate illustrative designs. 

Need some inspiration? See below!

1. Stay scared.
"I figured out that if I stay a little bit scared in whatever I'm doing I'm always going to be finding new magic, new things to marvel at, new people to meet, new ideas to be had."

2. Compete… but only with yourself.
"The only person I need and want to compete with is myself." 

3. Look for the details.
"Look at something and then look a little closer"

Want to know more about what's happening in your WOTSO space?
Get in touch with your Space Leader now.
MEET OUR MEMBERS
Wish you could bring your dog to work every day… well, you can at WOTSO. 
We caught up with WOTSO Pyrmont members – the team at Mad Paws – to find out what makes their service so different and why they love their dog-friendly workplace!
So what's been the biggest learning curve of Mad Paws?
"…the importance of listening to feedback from our Pet Sitters. These people devote their time to offering quality pet care, and they're as invested in Mad Paws as we are."
Want to see your business up in lights on the WOTSO Community blog? Give us a shout – we would love to hear from you.
WOTSO IN THE PRESS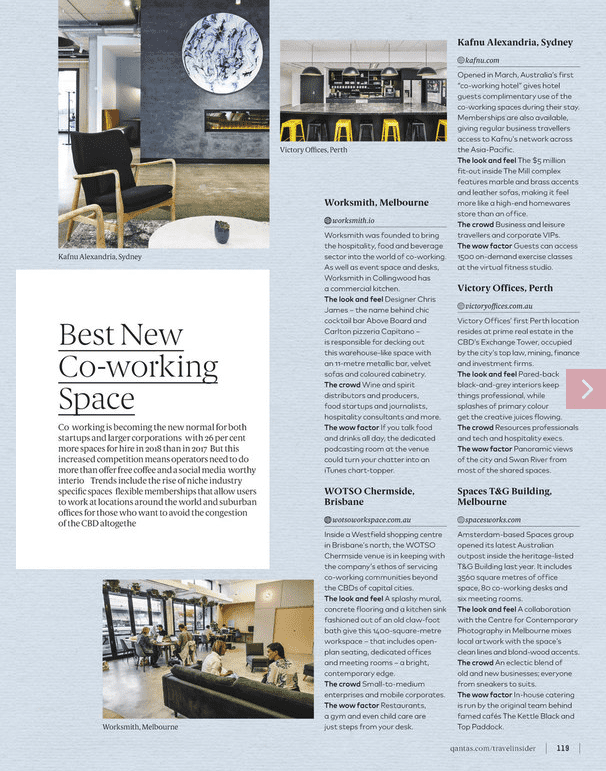 For all of our WOTSO Passport Holders heading to the nation's capital, we will soon have three spaces in Canberra. Watch this space as WOTSO Woden unfolds.
In the meantime, enjoy all of our amenities at WOTSO Dickson & WOTSO Symonston.