The need for sustainable practices and environmentally conscious decisions has never been more crucial. Businesses across the globe recognise the importance of reducing their carbon footprint and their responsibility to impact the planet positively.
WOTSO FlexSpaces, as a leading provider of flexible coworking and office space solutions, is committed to being a frontrunner in sustainable innovation. By prioritising the environment through partnerships, upcycling initiatives, renewable energy sources, and recycling programs, WOTSO FlexSpaces aims to lead the industry by example.
Partnerships for Sustainability:
At WOTSO, we firmly believe in the power of collaboration, so we have established strategic partnerships to enhance our sustainability efforts. By teaming up with like-minded organisations, we leverage collective expertise and resources to achieve our shared environmental goals.
Through partnerships with eco-conscious suppliers, sustainable technology providers, and local community organisations, WOTSO FlexSpaces fosters a network that reinforces sustainable practices at every level. 
For example, by partnering with not-for-profit organisation Soap Aid, WOTSO supports recycling five million bars of waste and unused soap globally and redistributes this vital resource to vulnerable communities.

Upcycling Initiatives:
One of the sustainability practices we wholeheartedly embrace at WOTSO FlexSpaces is upcycling. Instead of simply discarding items and contributing to landfill waste, we find innovative ways to repurpose and breathe new life into unused materials. From creatively transforming reclaimed wood into stylish furniture pieces to giving old office equipment a second chance through refurbishment, upcycling lies at the heart of our commitment to reducing waste and promoting sustainability.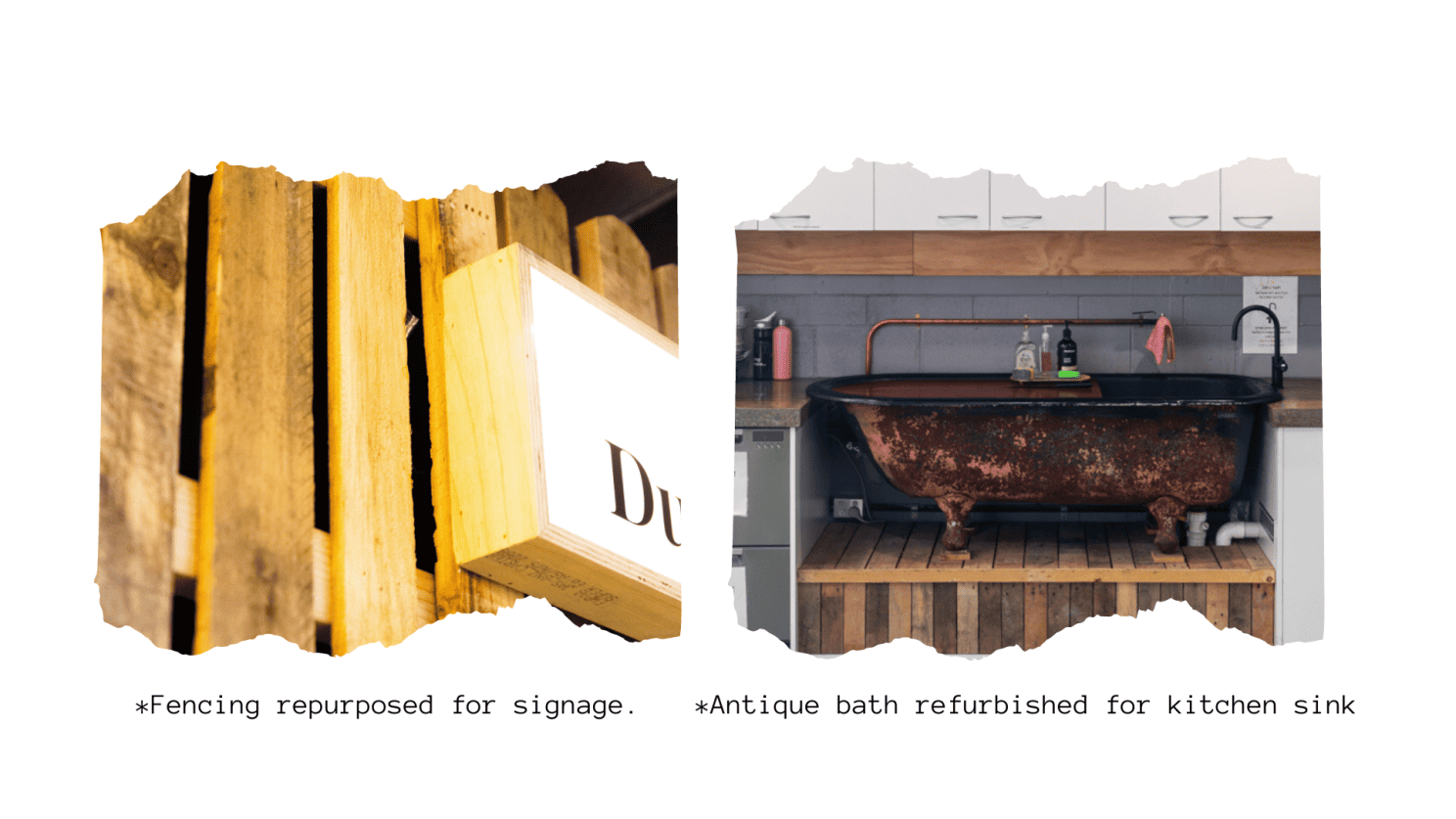 Renewable Energy:
We understand the importance of transitioning to renewable energy sources, which is why WOTSO FlexSpaces has significantly invested in renewable energy infrastructure. Partnering with Energy Aware we are intentionally harnessing the power of solar and reducing our reliance on non-renewable resources. By implementing this and other sustainable energy solutions, we are actively minimising our carbon footprint. Embracing renewable energy reduces environmental impact and showcases our dedication to the ongoing and future-thinking commitment required to realise ongoing sustainability for our planet.
Recycling Programs:
At WOTSO FlexSpaces, we actively promote recycling practices throughout our locations, making it easier for tenants and staff to participate in waste reduction. We have implemented comprehensive recycling programs, ensuring that materials such as paper, plastics, and electronics are diverted from landfill and sent for recycling. Providing marked recycling bins, raising awareness, and offering educational resources empower individuals and teams to make environmentally conscious decisions daily.
Educating and Inspiring:
Beyond implementing sustainable practices within our spaces, we believe in educating and inspiring our community about the importance of environmental responsibility. We organise workshops, webinars, and events on sustainability, inviting experts and thought leaders to share insights and best practices. By fostering a culture of learning and collaboration, we encourage our members to adopt sustainable habits within and beyond the workplace.
In an era where sustainability is a critical global concern, WOTSO FlexSpace is committed to leading by example in how coworking spaces can make a positive environmental impact. We demonstrate a genuine commitment to ongoing sustainable responsibility through our partnerships, upcycling initiatives, renewable energy sources, and recycling programs. Collaboration and industry-wide sustainability-conscious practices will benefit the planet and inspire further innovation for the future of our world.